Price including
Stay one night at Senaru
Transport return Bangsal Pemenang - Senaru - Bangsal Pemenang
Porter, Tent, Guide, Food & Drink during climb, mattress
Day 1: Start from Senaru around 8 – 8:30am then climb 2067 vertical meters to reach the crater rim by 6pm at the latest, enjoy an incredible sunset, then sleep in a tent close to the rim at 2641 meters above sea level.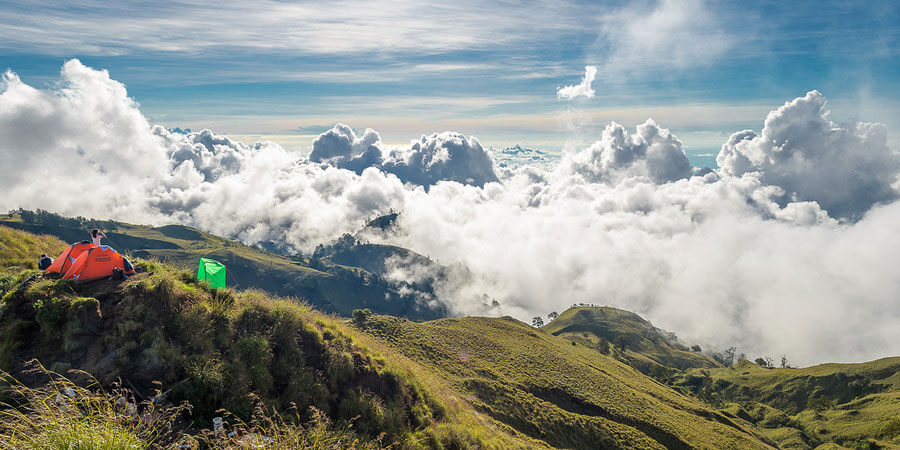 Day 2: wake up at 5:30am, enjoy the sunrise and descend 600 vertical meters (in 2-2.5 hours) down to the lake, relax and enjoy hot spring, then climb 600 vertical up to another point on the rim (another 2-2.5 hours). Sleep intent on the rim just below the summit.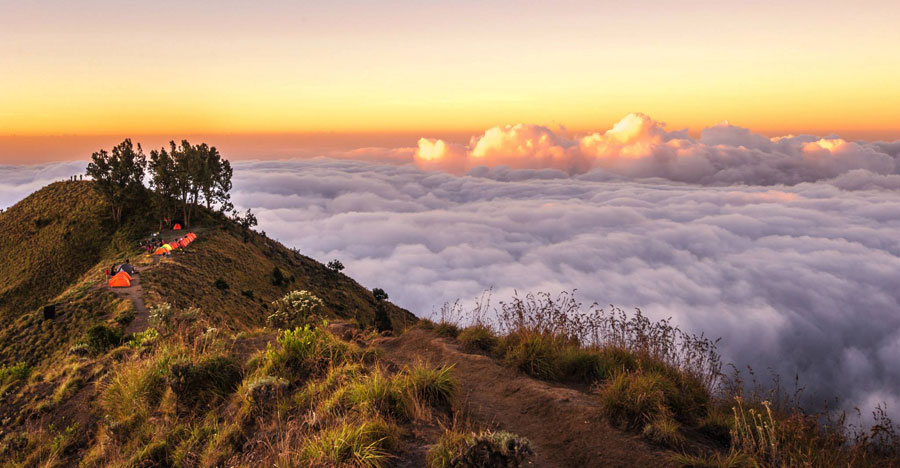 Day3: if you want to climb the rim wake up at 2:15am and start climbing by 2:30. Climb for a maximum of 4 hours, which give you plenty to reach the summit (1050 vertical meters of which the first third is difficult, the second third is relatively easy and the last third is pretty exhausting).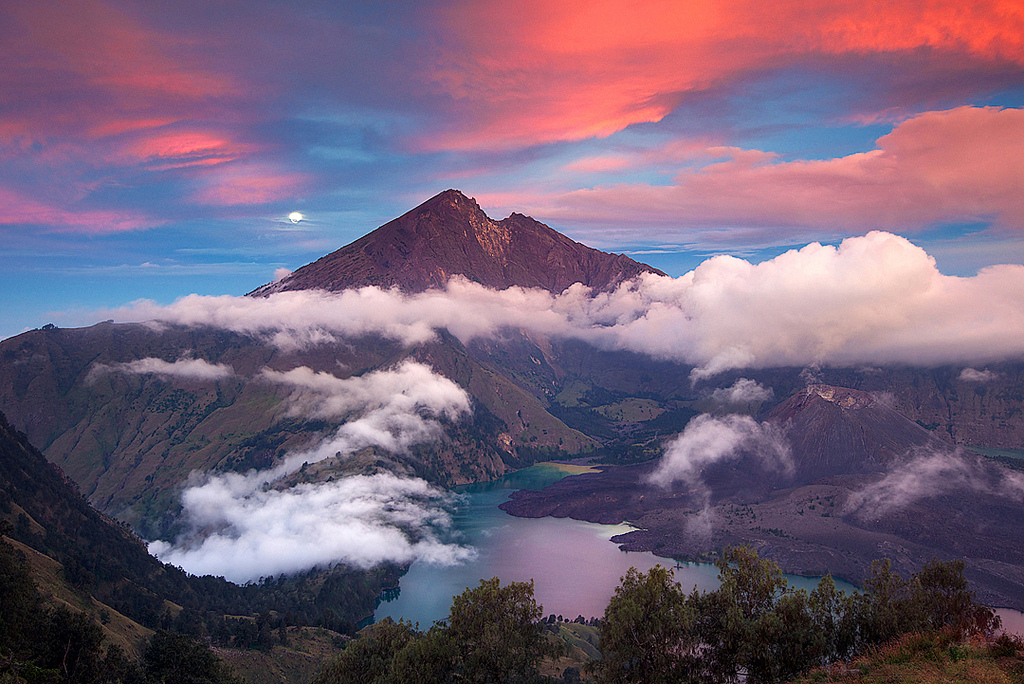 Enjoy a most incredible sunrise then descend to base camp by 8:30. If you don't want to climb the summit you cn sleep until 8am, then have breakfast with the entire group at 8.30. st 9am you will start the long descent and should reach Sembalun by 1:30pm, here you will be picked up and transported to Senaru where your reunite with your luggage which you left there 3 days ago.